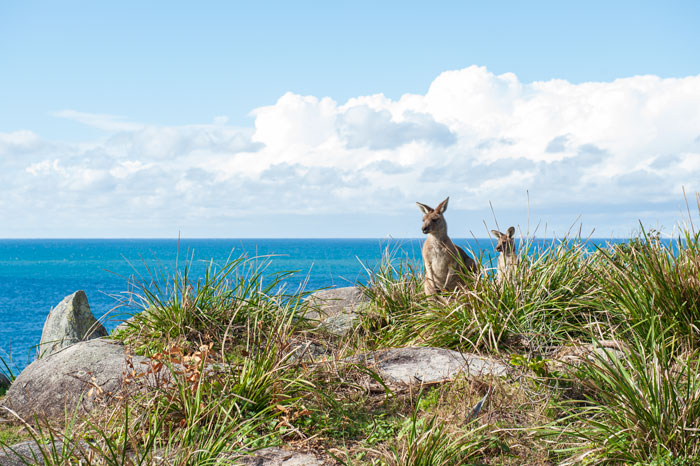 Sitting proudly on Trial Bay, nestled against the mouth of the Macleay River, is the pristine seaside village of South West Rocks.
Far from the hustle and bustle of the city, away from the busy highway, and nothing like the other over-developed resort towns on the coast, South West Rocks is somewhere you can really kick back, unwind and forget about the stresses of life.
Visit once, impossible! You'll be back…
The Rocks has a plethora of varied accommodation choices for the visitor, as well as a wealth of things to see and do. Or, you could do nothing!
Explore our website to find out more about accommodation choices, local events.
The region is rich in history. The first notable piece of European history in the area being the observation by Captain James Cook, on 13 May 1770, of smoke from a fire on a mountain which he duly named Smoky Cape. The headland in front of the mountain is now the location of Smoky Cape Lighthouse.
Trial Bay was named after a brig, The Trial, which was stolen and wrecked by convicts in 1816 in the bay that now bears its name. When the area was developed, Arakoon was intended as the major town in the area, but history has a way of changing the plans of men, and South West Rocks has taken on that role.
There are a number of stories as to how South West Rocks got it's name, but one of the most favoured is that the captains of passing ships where told it was safest to moor their vessels near the rocks, south west of Laggers Point (the point on which Trial Bay Gaol is built). An alternate story is that they were told their moorings would be safe if they kept the rocks to their south west.
History will now record that the area is known best for its fishing, scuba diving and as a relaxing beach-side holiday destination.